Quality
Tuticorin Salt & Marine Chemicals Ltd. is committed to consistently provide quality product by :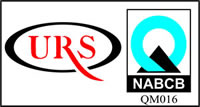 Manufacture, Process and Supply of Quality Salt in hygienic conditions, with continual improvement, using advanced and latest Technology.
Understanding and exceeding Customers' needs and requirements.
Adopting Ethical Standards and to supply Salt at fair price and make prompt delivery, to the entire satisfaction of our Customers.
A fully equipped laboratory with in-house testing facilities works round the clock for testing of samples. Online product testing is done at regular intervals to strictly monitor all required parameters including Iodine, which is very vital. Our Free Flow Iodised Salt meets BIS specifications and our product also adheres to FSSAI norms.
The Company has got ISO 9001 : 2008 certification for Quality Management System, and all systems are maintained as per ISO standards.